Brownell and Thompson Awards
Click here to submit a 2023 Thompson Award Nomination!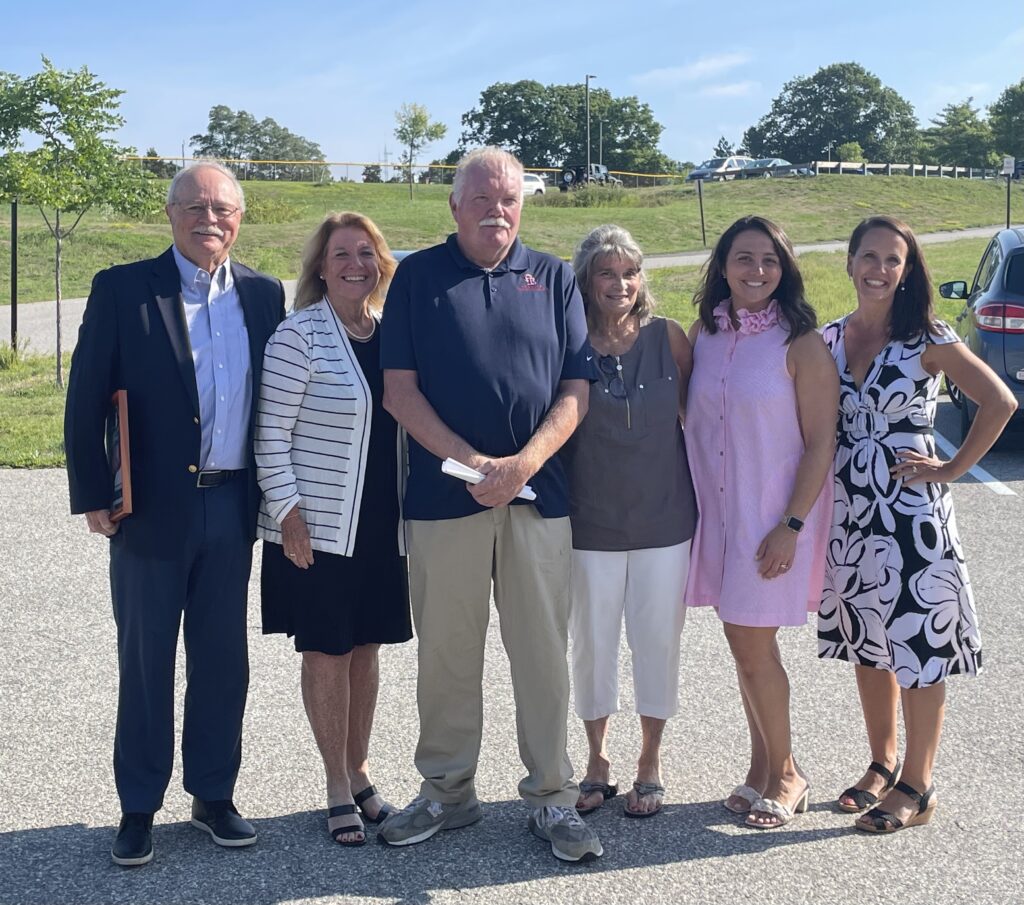 The Cape Elizabeth Education Foundation is thrilled to announce the recipients of both the Brownell Award and Thompson Awards for Cape educators. The Thompson Award, named in honor of Timmy Thompson, celebrates a member of the Cape Elizabeth school community who has gone above and beyond for students. Our annual Brownell Award, in honor of retired CEHS teacher Elaine Brownell, celebrates an outstanding grant from the previous year.
The Brownell Award, named for and presented by retired CEHS teachers Elaine Brownell, recognizes the successful implementation and significant impact of a CEEF grant. Two Pond Cove educators were awarded this year for their "Persona Doll" grant – Counselor Bri Gallagher and 2nd Grade teacher Amanda Marsden. Looking for a way to help Cape's youngest learners learn about and celebrate diversity and inclusion, Gallagher and Marsden introduced these life-size dolls into classrooms. Each doll has a unique identity and allows teachers to introduce conversations around race, identity, learning challenges and more to younger students. Both Marsden and Gallagher stressed these dolls' impact in their classroom in opening discussions and working toward making all students feel valued and represented. Marsden noted, " (students) were also able to really start mapping their own identities and how what we have in common is much more than our differences."
The second award presented that morning was the Thompson Award. Given each year by Nancy and Tim Thompson in honor of their son Timmy, the award celebrates a member of the Cape district who shows particular dedication and impact on Cape schools. This year the honor was presented to Mark Doughty, the head custodian in Cape schools who truly has gone above and beyond for Cape. Facilities Director Dave Bagdasarian remarked that "Mark embodies Timmy's spirit of helping others, humor, and having a presence in a room…he will always go above and beyond to get the job done." From helping save and reopen the high school from several floods to ensuring the building is ready for each game and event, Doughty selflessly dedicated himself to his team and Cape schools for the past 26 years.
---
Brownell Award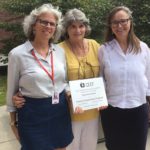 The Brownell Award, named in honor of retired high school mathematics teacher Elaine Brownell. This award recognizes a faculty member who did an outstanding job implementing a CEEF grant during the prior year.
2021 "Summer Literacy Program (Becky Swift, Mary Dulac, and Rosemary Ginn) 2020 "Finding Perfect" CEMS Read-Along (Jill Young) and Inspired Spaces (Hope Taylor)
2019 Summer Exploration (Joyce Nadeau, Courtney Ferrell)
2018 CEHS TV
2017 Sexual Assault Awareness for Everyone
2016 Freshman Academy
2015 Middle School Library and Learning Commons
2014 Betsy Nilsen

2013 Cameron Rosenblum
2012 Susan Dana
2011 Ginger Raspiller
2010 Gretchen McNulty
2009 Rebecca Bean
2008 Debbie Butterworth/Tom Eismeier
2007 Tom Lizotte
2006 Evan Thayer
---
Thompson Award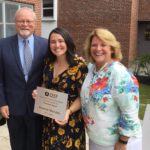 This award was established by Tim and Nancy Thompson in memory of their son Timmy. This award honors a faculty or staff member who goes above and beyond what is expected, providing a lasting and meaningful impact on Cape Elizabeth students. The Cape Elizabeth Education Foundation is pleased to give this award at the end of August each year.
2021 Jeff Shedd
2020 Jill Young
2019 Amanda Marsden
2018 Tom Lizotte
2019 Ted Jordan
2016 David Brown
2015 Bri Gallagher
2014 Scott Shea
2013 Pam Vose
2012 Andrea Cayer
2011 Elaine Brownell
2010 John Casey
2009 Joe Doane
2008 Julie Tselikis
2007 Rick Madd
2006 Ben Raymond
---